Landscape Design & Installation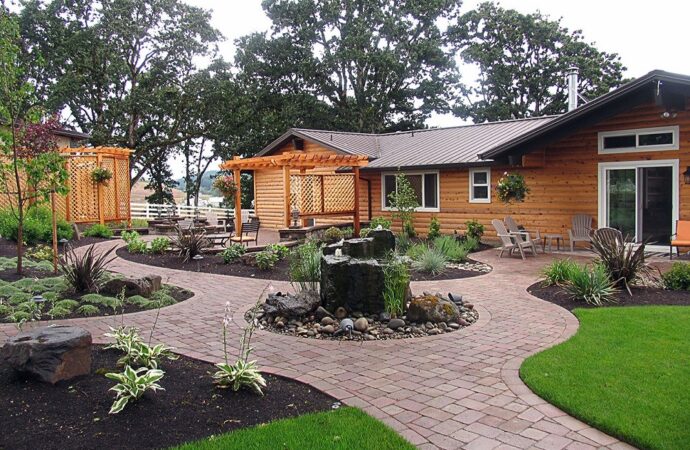 ---
For one, investing your time and energy into landscape design helps improve your home's appearance. With the right design approach, you can easily make your home look more "liveable". I would think that you would want to live somewhere conducive to live in. Don't we all? Picture a warm and cozy household. Now step out of the house. What do you see? A yard full of weeds, poorly maintained trees, unstructured plant placements, cracked stairways, and overgrown roots running all over your walkway. How does that make you feel? Do you feel ashamed and warier of what passers-by think of your home?
If your answer is yes to any of the questions raised, then I bet you would be very glad to know that we are here for you! Hold up, who are we, exactly? We are Pasadena Landscape Designs & Outdoor Living Areas. Our company guarantees the best of the best to fulfill your landscaping needs. We can transform your current design into a landscape from a fairy tale.
Not interested in fairy tales? How would you feel to step out of your door, gaze into your outdoor space, and tear up because it is that beautiful? Okay, that's going too far. We can't promise to make you tear up, but what we can promise you is to work long and hard to design your landscape to be as close to your expectations!
For your information, we do not only design your landscape. We also include the installation of your landscape design. Why only provide landscape design sketches without bringing them to life, right? We are truly your one-stop solution to landscaping. What do you think? Does our offer seem reasonable to you?
Reach out to us today! Book yourself a slot with us to tell us your expectations, the theme you would like to go for, and the feeling or vibe you would like your landscape to portray. Once that is done, we can immediately start drafting designs for your landscape. With our services, we can only guarantee you one thing, and that is your satisfaction.
Here is a list of our services you can get at Pasadena TX Landscape Designs & Outdoor Living Areas:
We service all of Texas. Below is a list of cities most of our services are at on a daily basis: