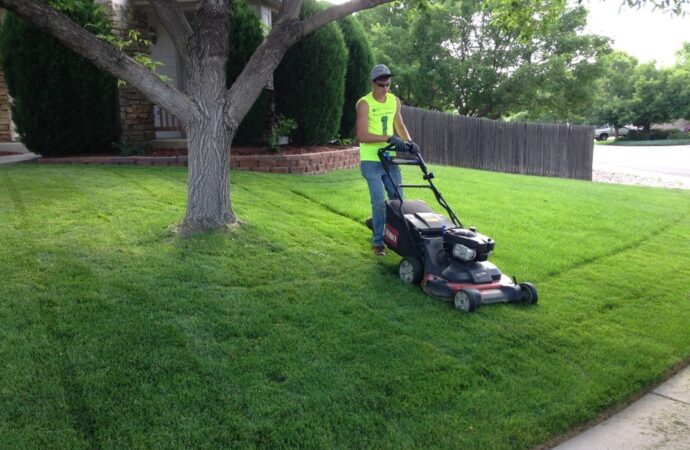 Are you bothered by the overgrown weeds or dried grass? Do you feel judged by your neighbors, family, or passer-by when your lawn looks wild and unmaintained? Have you considered calling in for Lawn Service? Not sure who to call? Why not call us?! We are "Pasadena Landscape Designs & Outdoor Living Areas". We provide lawn services, by the time we are done, your lawn will look as clean-cut and well-maintained as possible. Your neighbors would be jealous of how perfect your lawn looks!
Seems like an easy enough task. So why should you hire a professional instead of doing this yourself? Well, let me share with you the advantages of hiring a professional, like us. When you engage us for lawn services, you would not need to lift a finger! You can do whatever you like. Maybe even finish that book that you have always wanted to start. Maybe you have always wanted to play a video game that you never had the chance to play since you first got the game. Well, now is the perfect chance for you to catch up on all the things you have always wanted to do!
Once you involve us in your lawn, we will take care of everything! This includes the maintenance your lawn needs. We will keep a record of the last time we serviced your lawn and will give you a call to let you know that "Hey, it's time for your next lawn maintenance!".
If you agree, we will come right over. Again, why would you not agree, right? We are simply helping you better manage your lawn, take care of it, and ensure healthy growth for your lawn's landscape.
So, what do you say? Are you willing to invest in your lawn? If so, what is stopping you from investing in your lawn, today?! Reach out to us and we will be right there. Also, why not check out our other services? Here is the complete list of our services which are available to you: Landscape Design & Installation, Outdoor Patios, Outdoor Pergolas, Stonescapes, Residential Landscaping, Commercial Landscaping, Irrigation Installation & Repairs, Drainage Systems, Landscape Lighting, Outdoor Living Spaces, Tree Services and Lawn Services.
Reach out to us today! Book yourself a slot with us to tell us your expectations, the theme you would like to go for, and the feeling or vibe you would like your landscape to portray. Once that is done, we can immediately start drafting designs for your landscape. With our services, we can only guarantee you one thing, and that is your satisfaction.
Here is a list of our services you can get at Pasadena TX Landscape Designs & Outdoor Living Areas:
We service all of Texas. Below is a list of cities most of our services are at on a daily basis: