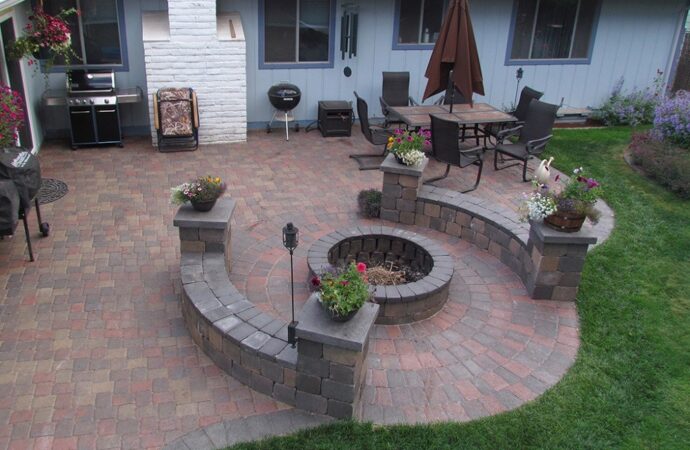 Are you bored of seeing your landscape just covered with grass? Don't you just wish that you could add some style to your landscape? What if I told you there was a way? Have you heard of stonescaping? Stonescaping can increase the attractive horizontal surfaces of your landscape. Besides this, it also helps to define your landscape in many ways. How? Take a sloping ground, for example, stonescaping can help to transition the slope in an elegant way. Did you know that this can also be a canvas to express your innovation? With the variety of colors and textures the stones are available in, you can let your creativity run wild!
How about it? Are you interested to let your creativity flow? What's that? You doubt your level of creativeness, but still, want stonescaping to be part of your landscape? Don't worry. That is exactly what we are here for. We are the Pasadena Landscape Designs & Outdoor Living Areas. Our team consists of highly creative, innovative, and committed individuals. We are driven by one main goal, which is, none other than your satisfaction.
So, why not give us a shot? Our designers would be more than happy to draft a design for you. If you like it, we will go with it. If not, we will have it redesigned according to your expectations and theme or feel which you would like to have. 
If you are unsure of which design best suits your landscape, why not converse with our designers to get their professional opinion? I am confident that they would gladly support you with this. Heck, I bet they would be really excited to show you what kinds of designs they come up with for your landscape.
Reach out to us now! If requested, we may directly connect you to our designers to discuss the perfect themed design for you. While you are at it, why not take a peek at the other services we offer? Here you go Landscape Design & Installation, Outdoor Patios, Outdoor Pergolas, Stonescapes, Residential Landscaping, Commercial Landscaping, Irrigation Installation & Repairs, Drainage Systems, Landscape Lighting, Outdoor Living Spaces, Tree Services, and Lawn Services.
Reach out to us today! Book yourself a slot with us to tell us your expectations, the theme you would like to go for, and the feeling or vibe you would like your landscape to portray. Once that is done, we can immediately start drafting designs for your landscape. With our services, we can only guarantee you one thing, and that is your satisfaction.
Here is a list of our services you can get at Pasadena TX Landscape Designs & Outdoor Living Areas:
We service all of Texas. Below is a list of cities most of our services are at on a daily basis: