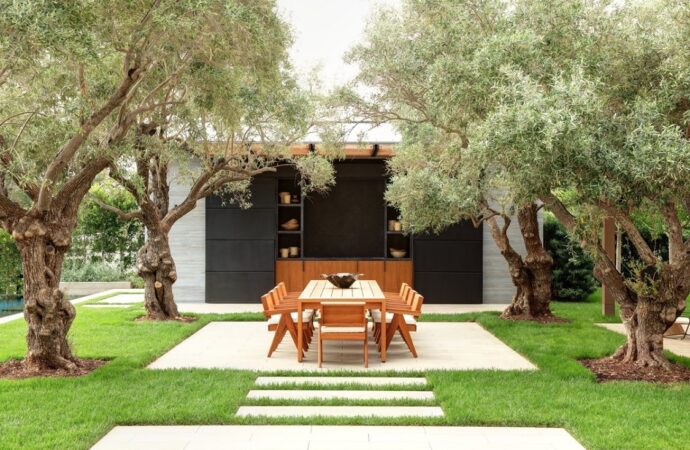 Have you ever wondered why people bothered having Patios built? Well, for one, it can be used as a place to relax and unwind for the day. Why not just do it indoors? Sometimes, being outdoors gives off a comforting and more relaxing feeling than being indoors. Not to mention the amount of fresh air you could get. When you are indoors, all you see are the four walls surrounding you. However, when you have an outdoor patio, you can relax outdoors and admire the Nature that surrounds us. It is also a chance for you to chill while also seeing your neighbors. Sounds creepy, but I swear it's not! You could be out on your patio and converse with your neighbors – if you feel like building a personal relationship with them. All in all, it is nice to relax while seeing people interacting with others (even if you don't want to be a part of that interaction). If you asked me, a good enough reason for me to have a patio would be the ability to relax while embracing Mother Nature.
So, how about it? Would you like a patio of your own?
---
You don't have to make the decision right away. Take some time to really think it through. A patio could be something for me, but not for you. It completely depends on personal preferences. Anyway, in case you decide to have a patio of your own, you would surely want to know who you can approach to have it built for you, isn't that right? 
Well, you are in luck, I just happen to know the perfect team to help you with that! It's us, surprise! We are the "Pasadena Landscape Designs & Outdoor Living Areas".
Our team is highly competent to help you build and design the perfect patio. All you need to do is convey your thoughts and ideas on how you would like your patio to be, and our team will do our best to design the plan for you. If you approve, we will proceed with the actual structure, bringing the sketch to life. Soon, you will be able to enjoy it first-hand! 
Reach out to us anytime once you are ready to have your very own Patio built! Our team will be more than happy to support you in your landscaping needs.
Here is a list of our services you can get at Pasadena TX Landscape Designs & Outdoor Living Areas:
We service all of Texas. Below is a list of cities most of our services are at on a daily basis: